We live in the state of Hawaiʻi on the west side of the island of Oʻahu. The west side is also called the leeward side, because the winds usually come from the east. The weather in Hawaii is typically about 80 degrees and with a slight breeze called "trade winds" that blow from the northeast to the southwest. Hawaii consists of eight major islands: Oahu, Hawaii, Maui, Lanai, Molokai, Kauai, Kahoolawe and Niihau, as well as several small atolls and islets.
Somewhat recently we lived in Japan for 7 years, on the island of Okinawa, a sub-tropical island all the way at the southern most part of Japan! During that time we also traveled around Japan quite a bit, and hope to continue to do so once the pandemic ends and Japan opens back up to visitors.
Before living in Okinawa we lived on the "Big Island" of Hawaii, which has an active volcano; we were never in danger from lava, but sometimes you could smell it from our house! So if you're keeping track, that's Hawaii, Okinawa, then Hawaii again. We sort of like tropical and sub-tropical islands 😃.
Where we live now on Oahu is the most populated island that is home to about one million people. It has a vibrant downtown area with shops, food, and all the services you'd expect from a mid-sized US city. We live more in the suburbs in the city of Ewa Beach, about a half hour drive from downtown Honolulu (and the famous Waikiki beach). Other than the palm trees, laidback lifestyle and nice weather it has a lot of the same things a mainland suburb would have. We have fast food, Target, Walmart, shopping malls, grocery stores, Starbucks, and lots of restaurants.
What do we like to eat?
We enjoy a wide range of foods at home; Carolyn is vegetarian, but Chris is not so we often make something that can be customized to everyones likes. As it's almost always BBQ weather we grill out quite often. Pasta is another go to, our favorite sauces are usually basil, and oil/garlic, but we also enjoy the traditional tomato sauces, especially when we get our hands on some cheap tomatoes. Sandwiches, BLTs and grilled cheese are some favs, but almost all kinds come across our table. Spam is very popular in Hawaii, most breakfast places will have it on the menu, even McDonalds! Japanese, Chinese, Thai, Indian, Korean, or pretty much any Asian foods can often be found in our kitchen in addition to the standard American fare.
How do we live day to day?
First, we bang 2 coconuts together to get the internet started… no, not actually. The islands are very modern, and just like the mainland with all the usual conveniences. Right now we live in a house in Ewa Beach which has parks and a lot of places to shop and eat, some within walking distance. As the name implies, we live fairly close to the beach. The next door city of Kapolei (less than 10 minutes, and where Carolyn is currently working) is quite urban and is a little bigger than Ewa, but we have some quieter beaches and hiking close by as well.
We celebrate all sorts of holidays, including traditional "American" ones and less traditional non-American ones, such as oshogatsu (Japanese new year traditions), lunar new year, setsubun (bean-throwing ceremony), Obon, hina-matsuri (Girls' day), tanabata (star festival), jugoya (moon-viewing/mid-autumn festival).
Some more information about Hawaii and life in the islands:
Hawaii is made up of many diverse cultures, in fact no single race or group of people is the majority in Hawaii, and 25% of people identify as multiracial! As many people came to live in Hawaii in the late 1800s and early 1900s, they often spoke different languages. A large portion of the population has roots in Okinawa, the Philippines, China, Korea, and other Asian-Pacific lands. The strong influences of these languages came to create it's kind of language, known as Hawaiian Pidgin– you won't need to know much, as everyone is taught standard English in school, but it will get you some extra kine respect.
This YouTube series is for a little bit younger kids, but are still entertaining if you like ukulele music. It will help you learn some common Hawaiian words an concepts: The Musical Daily Pidgin
There are so many diverse cultures in Hawaii, it is a real melting pot! We have wide range of foods and traditions in the islands.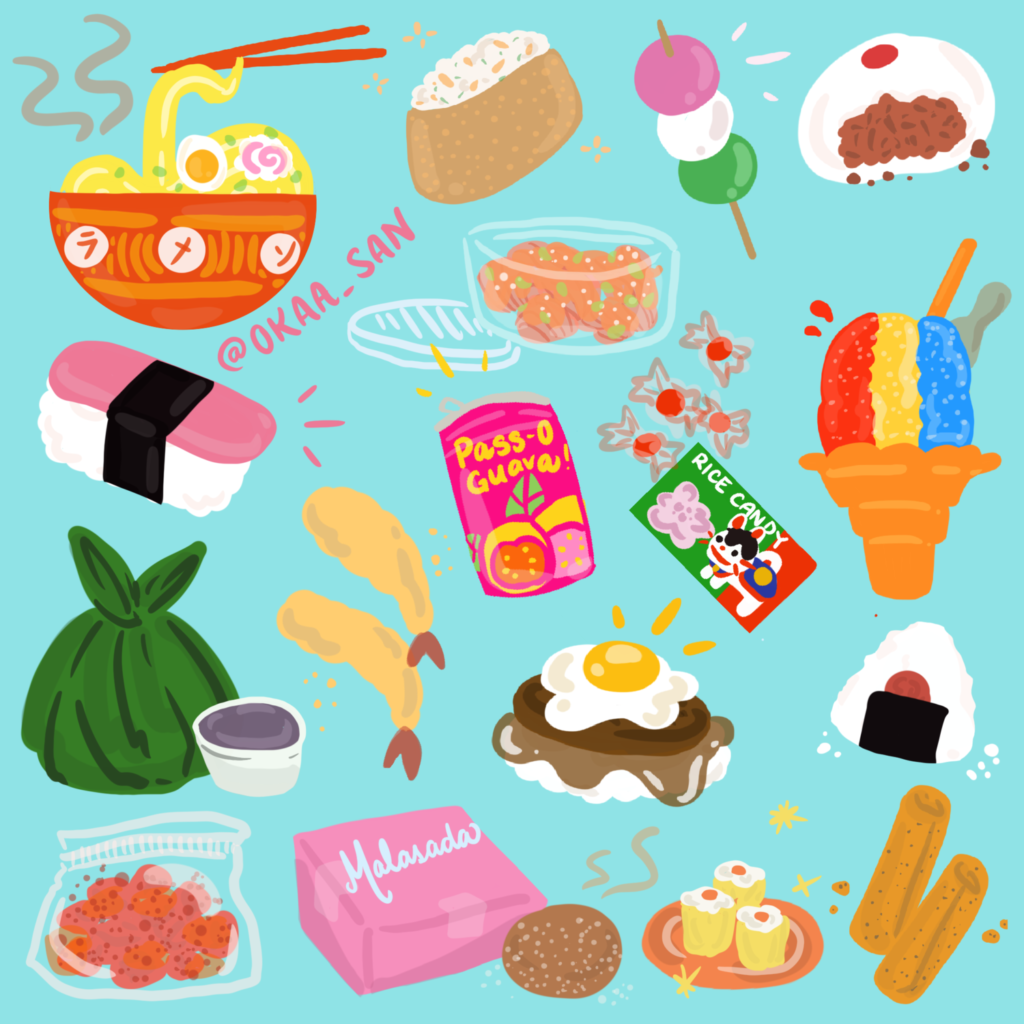 Some movies filmed in Hawai'i that might be interesting:
Jurassic Park/Jurassic World
50 First Dates
Finding Ohana
…and of course, Moana and Lilo&Stitch!